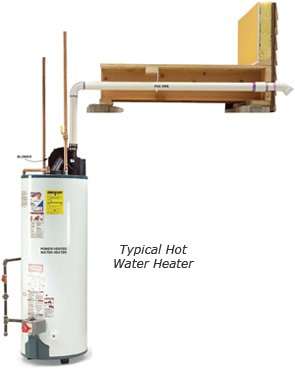 June 2, 2010
Moving from an apartment to a new home?
Here are some things you should know about the core of your new home.
Your home's central air and water heating systems are the core of your new home. Most homeowners expect comfort throughout their home, without ever planning to visit the BASEMENT.
Your home is no different than your car. It requires similar maintenance such as oil changes, tune ups and a good cleaning from time to time. Today's new homes are better built than ever before, providing better quality and control of air distribution throughout the home.
Unless you made specific changes or requests upon purchase of your new home, chances are your HVAC equipment (heating, ventilation, and air conditioning) is a high or mid efficient furnace together with a rental power vented water heater. Your furnace would include a simple air filter that requires replacing or cleaning.
When the rental power vented natural gas water heater calls for heat, a fan motor is energized causing the motor to run making a noise similar to a hair dryer. The typical size of water heater supplied today is 50 US gallons and if you and members of your family are accustomed to taking long hot showers, there is a possibility of running out of hot water.
Both appliances, furnace and water heater require combustible/fresh air to operate as designed. If you ever plan to finish the basement area where the furnace and water heater are located, you should make reference to the manufactures install manuals to ensure for adequate combustible air requirements.