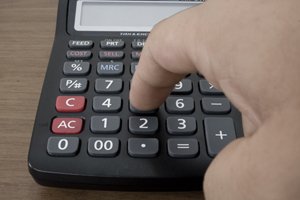 June 29, 2010
Should I rent or own my water heater
New Homeowners
Are you are a new homeowner intending on upgrading your new home on a fixed budget?
Firstly, contact your water heating service provider and ask what your options are, specific to your rental/lease water heating agreement. They should be able to provide you with the information necessary to assist your decision-making process. Below are upgrades new homeowners are faced with upon occupying their new home. Priority of these upgrades may vary depending on budgets and quality of life.
Common upgrades upon occupancy of a new home include:
Furniture and appliances - $$ - $$$$
Window coverings - $ - $$$
Alarm Systems - $$
Central Air Conditioning - $$$
Central Air Cleaners - $$
Central Humidifiers - $
Central Vac systems - $$
Garage door openers - $$
Fence - $$$
Landscaping - $$ - $$$$
Answer these three questions Yes or No:
Do you have no intention of moving within the next 5 years?
Do you plan to complete any of the upgrades listed above? If yes, does spending an additional $1,100. - $1,500. for the purchase of a water heater concern you?
Should your water heater fail or require service, do you feel uncomfortable or have concerns dealing with a service contractor?
If you answered NO to all three, you may want to own your water heater.
Existing Homeowners
For those homeowners who are comfortable where they live, the following should assist you in deciding whether it's best to rent or own your water heater.
Are you comfortable calling and paying a service contractor, should your water heater require parts or service?
Do you plan on moving sometime soon?
If you answered NO to both you may want to own your water heater.
NOTES:
The average life expectancy of a water heater is 14 years and based on a $20 rental rate (PV50), breakeven (including supply & install) is just over 4yrs. Supplying rental water heaters to Home Builders is Home Corp Services core business and together with service providers we service over one million customers. Majority of homeowners want peace of mind, one # to call should a water heater fail and service within 24hrs with out paying an extra dime. Essentially when you rent a water heater you are providing your household insurance to supply hot water. Some may differ as to what the value and peace of mind for renting water heaters is. Do you have a dollar amount in mind?